Meal planning for Kickboxing | Interval training Diet
Need for Creatine
Creatine sources are easy to find.
Consider aminals make their own endogenous creatine from a combo of amino acids.
So, aminals are the sources of creatine.
Beef, pork, chicken
Eggs
Dairy
Raw sources are better sources of creatine. Furthermore, we are never looking for the amount of creatine that raw sources contain. So looking for beef tartar as quality source is unnecessary.
When meal planning for kickboxing, look for 2.5 grams in a given day.
In fact, as you deplete sources of creatine in the big muscle groups, you avail yourself of deeper stores of it.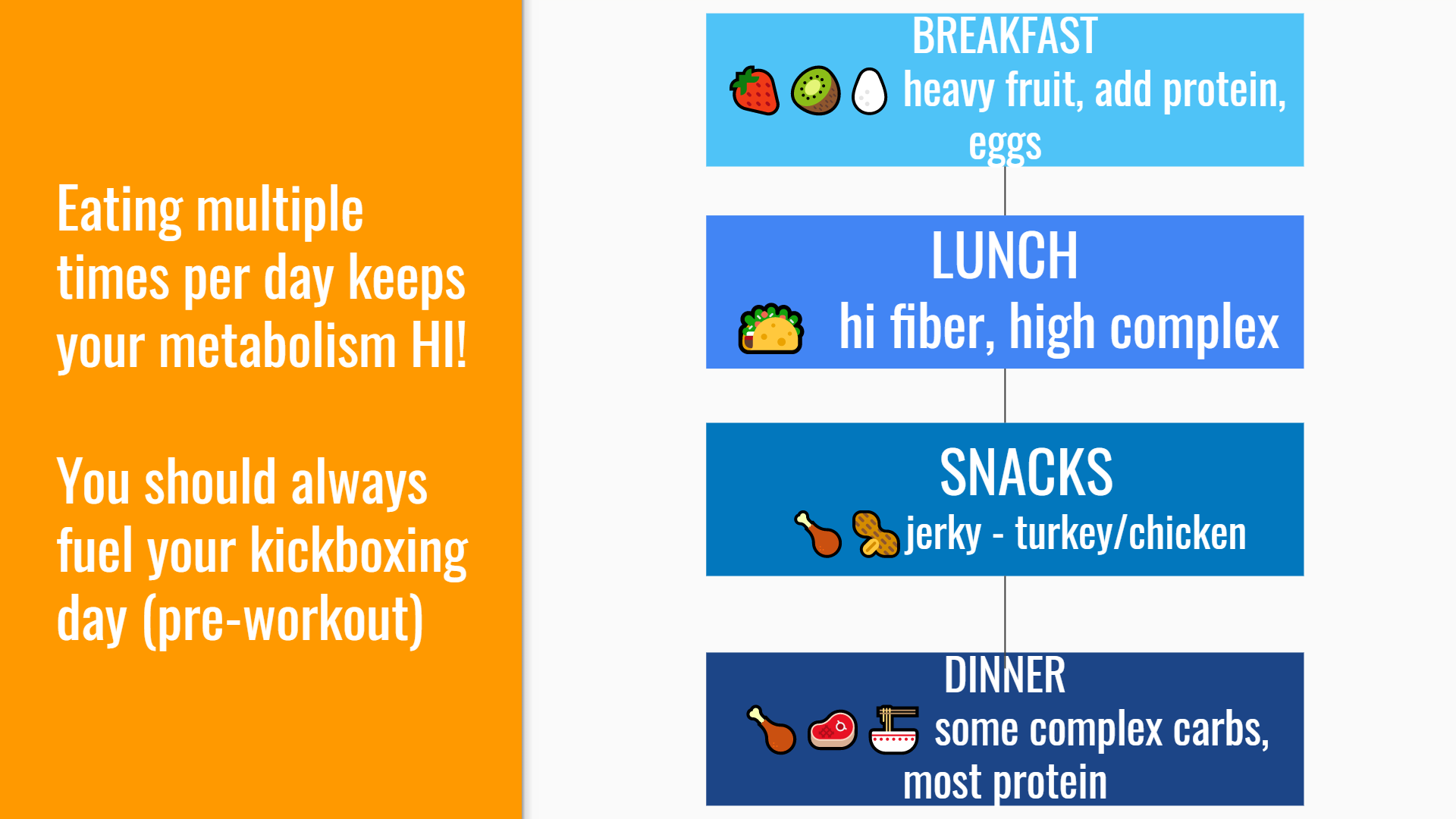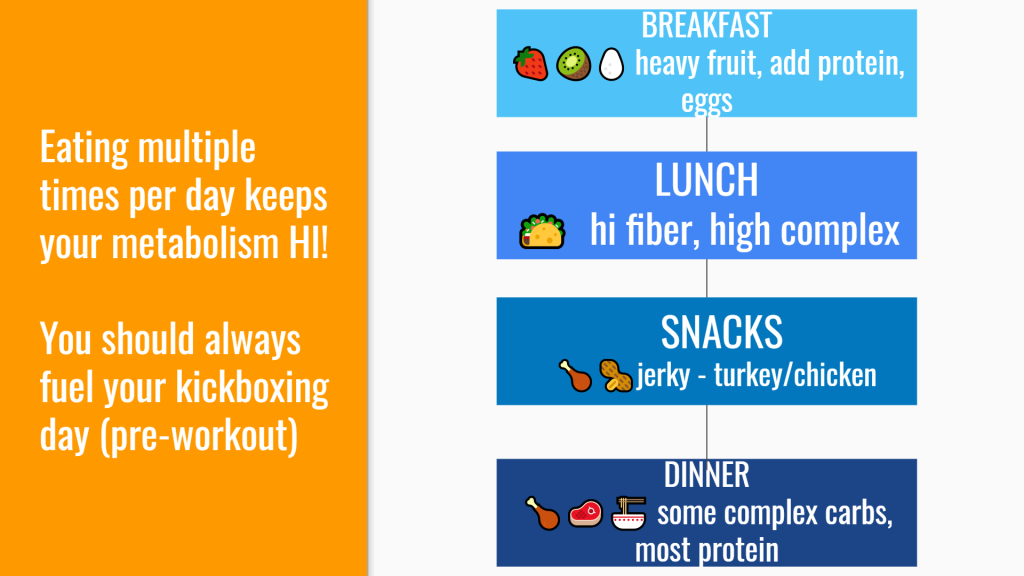 Meal Planning for Kickboxing Basics
Every energy system gets used during kickboxing Training
Kickboxing is an extreme lifestyle, workout or sport. Essentially, it is highly demanding physically!
If you have taken a class, you can agree!
When you want kickboxing gains, eating has to shift accordingly.
and, since we use all energy systems when kickboxing we have to pay special attention.
Add creatine
Look for glutamine
Complex carbs are key
Each nutrient gives us a means to increase the capacity for energy systems.
Kickboxing is interval training. And intervals give us the best means to increase performance but also drop body fat percent.
Let's fuel up for kickboxing.
Power
Flurries - strength
Endurance
Power is the Difference
New to our meal planning, building up our power stores is key.
Since during any given round of combat sports and kickboxing your will be using power, we should develop power stores.
Fast-twitch muscle is the primary user of such stores.
And, those same muscle groups utilize creatine during activity for energy.